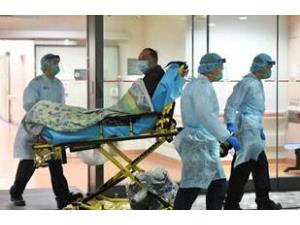 Robots providing services  to  guests appeared in the hotels of Hong Kong in order to minimize contact of guests at hotels.
Due to the pandemic COVID-19, owners of the  hotels in the world  cut staff, but Hong Kong hotel operator, by contrast, hired a new employee.
Its name is Genie: this is the first of the three robots with artificial intelligence, engaged in the service of the 432 rooms. It can deliver food to guests, even those in quarantine. The unusual employee receives   around 130 -150 orders per day.
Many guests specially turn to room service for delivery of meals to take a picture with a robot hotelier.
For each mission the order and room number of the guest are placed into the container inside the robot Genie . Then, the machine operates independently: calls the elevator, finds the right room, informs the guest on arrival and waiting to take your order. After each visit, the robot is desinfected.
As the recovery of the tourism industry in Hong Kong, the Genie will appear colleagues. The cost of each is over 100 thousand dollars.
Hoteliers believe that robots will become their "practical" advantage for fear of catching coronavirus infection, travelers are asked to minimize contact with other guests and staff.