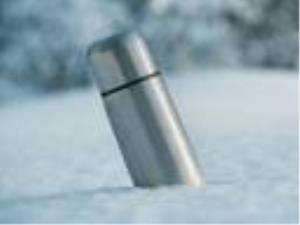 The Beijing Institute of Space Vehicle Systems Engineering of the Rocket Academy has designed a hot mug that doubles as a power bank using the thermal energy from the hot liquid in the mug. According to the researchers they have made this possible by using aerospace technology.
The mug uses the heat from the liquid and charges your Smartphone directly. In other words, pouring hot liquid in the mug will charge your phone. The researchers believe that as Smartphones become more common in the modern world, power banks have become even more essential as well. Hence, a gadget like this helps you stay hydrated and charges your phone at the same time.
The device is designed to be portable. It can store one or two cups of liquid and can preserve its heat above 65 degrees centigrade or below 9 degrees centigrade for 6 hours. When working as a power bank, the mug converts thermal energy to electrical energy. In the future devices like these can also support wireless charging. So, one can essentially use this in various areas where there is no supply of electricity like rural areas or when camping.
The conversion is achieved by Aerospace black technology that uses high-performance thermoelectric conversion technology from the aerospace field. It is currently not available for commercial use.